The cash on delivery feature has been opened for products that have a high stock available
Alternatives to men's perfume
Alternatives to women's perfume
Through the leading company in fastlo delivery to the cities of the Kingdom
For purchases with a maximum of 600 riyals
The customer is required to agree to a prior declaration
If the shopping cart contains products that are not included in the cash on delivery service, then you can choose alternative payment methods, for example, deferred payment after 14 days or installments over 3 months with Tappy, mada, Visa, Apple Pay, STC Pay, bank transfer.
Some frequently asked questions:
The first time I buy from your site, if I paid you in advance, how do I guarantee my right?
Our organization is registered in the Maarouf Initiative
(Maarouf initiative is a service provided by the Saudi Ministry of Commerce in cooperation with Thiqa Business Services Company.
There are two well-known certificates, a certificate with a golden logo, which means that the site has an official commercial record corresponding to the activity, and a second certificate with a silver logo, which means that the identity of the owner of the activity has been verified, but without a commercial registration. sa/155575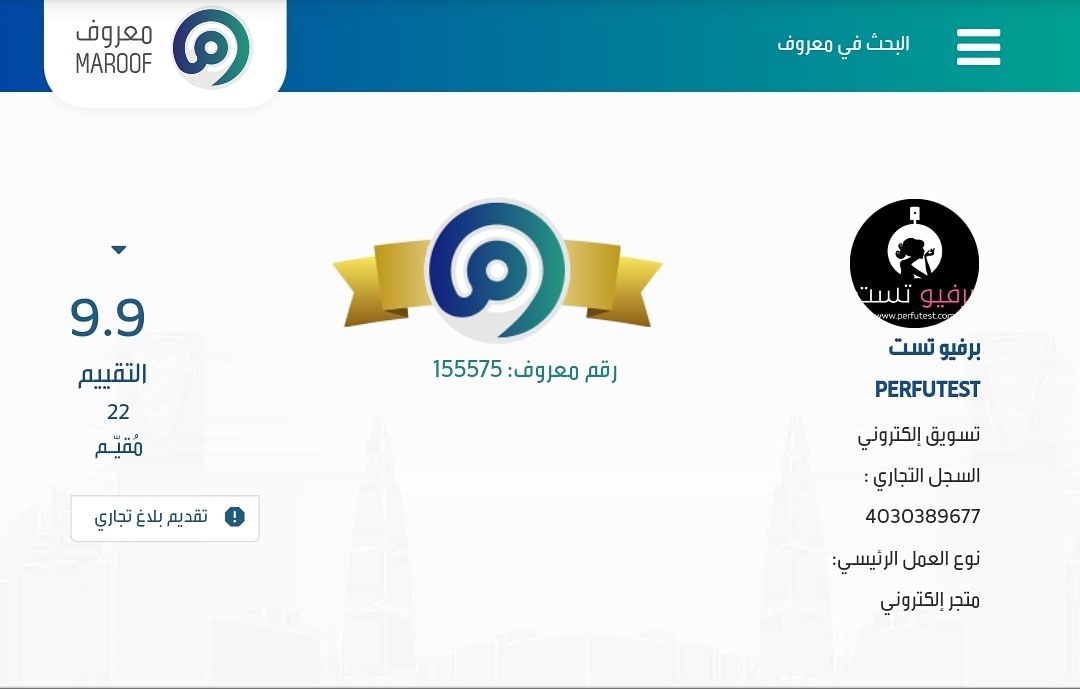 We hope that we have made it clear to you sufficiently. We welcome your questions and comments, WhatsApp or call
Saudi Arabia 0500949427 The rest of the countries: 00966500949427
Wish you all the best
Preview Test Store